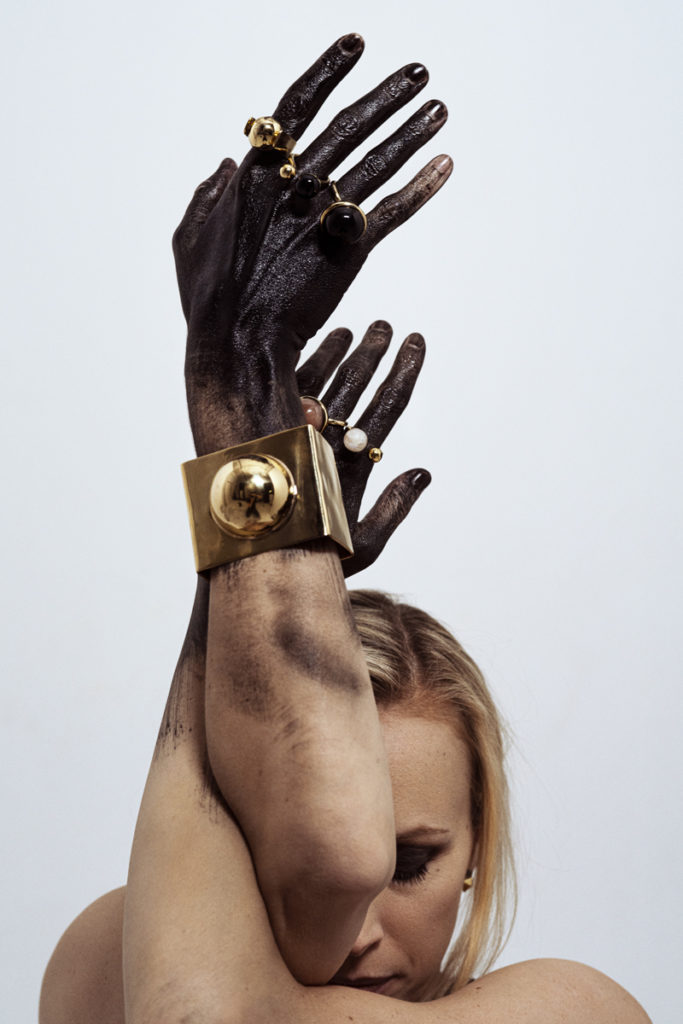 STATEMENTJEWELRY FOR POWERFUL PEOPLE

The strong designs by SJOSTENSWEDEN take inspiration from historical and architectural forms, art, contemporary culture and vintage and art. Modern yet timeless, the jewellery stays true to its Scandinavian origins – proving that less is often more.

Swedish jewellery brand SJOSTENSWEDEN was founded in Stockholm 2015 by Ingela Sjösten . With a solid background in architecture, art and design, the thjewellery is based on a devotion to form and function, and the use of sustainable materials. Her simple lines make bold statements, giving the designs a contemporary yet ageless elegance.

The jewellery is characterised by iconic shapes, and it effortlessly moves between sculpture and design. "I work with geometric expressions and the designs are both strong and logical, for example one of the best sellers; the Bullet ring. It's very Scandinavian; classic, simple and never goes out of fashion. Elegance and simplicity surpassing the transcience of trends, in hope that you will wear the jewelry years to come.

The powerful jewellery attracts women who want to make a statement, and SJOSTENSWEDEN has been worn by celebrities such as the famous Swedish singer Veronica Maggio. Sjösten's idea is for the designs to be easily combined and she elaborates further, "jewellery can really change a whole outfit. With bold pieces, you can make a statement and get your outfit to stand out."

The jewellery from SJOSTENSWEDEN is handmade from sustainable, durable materials such as solid brass or solid sterling silver and with soft nappa leather for the bracelets. The small newbuilt factory in India has been carefully selected with good approved working conditions. In addition to shops in Stockholm as Svenskt Tenn and Deisys.

Ingela Sjösten, born in Stockholm 1961 has a solid education in art and design. Graduated in 1992 from Konstfack College of Arts, Crafts and Design in Stockholm she has also got several classes of silversmithing.
All items are handcrafted in brass or silver.
They are all stamped or engraved with brandname SJOSTEN.
Sandstrom at the company 556721-1171 Maria prästgårdsgata 22 118 52 Stockholm